We are often asked how to care for our garden furniture or wooden frames so that you can enjoy them for as long as possible.
How to care for your AMAZONAS garden furniture properly
The FSCTM-certified wood of our garden furniture and hammock frames is impregnated in an immersion bath in one production step. In this way we extend the natural product life cycle to approx. 10-15 years, which can be additionally extended by you through impregnation (glaze, oil, wax, etc). These glazes are mainly used to refresh the appearance.
Care tips for FSCTM certified wooden frames
Glaze the spruce wood parts of the frame regularly (at least 1x per year) with a wood preservative glaze. (Please ask your local supplier).
Do not use any cleaning agents containing solvents for cleaning the rack surfaces. Please clean only with water or detergent additives.
The connecting parts of the frames are protected against corrosion for many years by galvanizing. If, contrary to expectations, corrosion should occur, please be sure to coat with anti-corrosion paint.
=> Special features of the Arcus hammock frame:
The surface wood parts of the Arcus hammock frame must be regularly (1x per year) treated with larch varnish oil. Please ask your local supplier for a suitable oil.
The connecting parts are made of stainless steel and therefore cannot corrode.
If you are the kind of "I forget something quickly", or "furniture care is not my thing", we recommend the Rain Cover for hammocks, so your hammock and the frame are treated carefully in the warm garden months.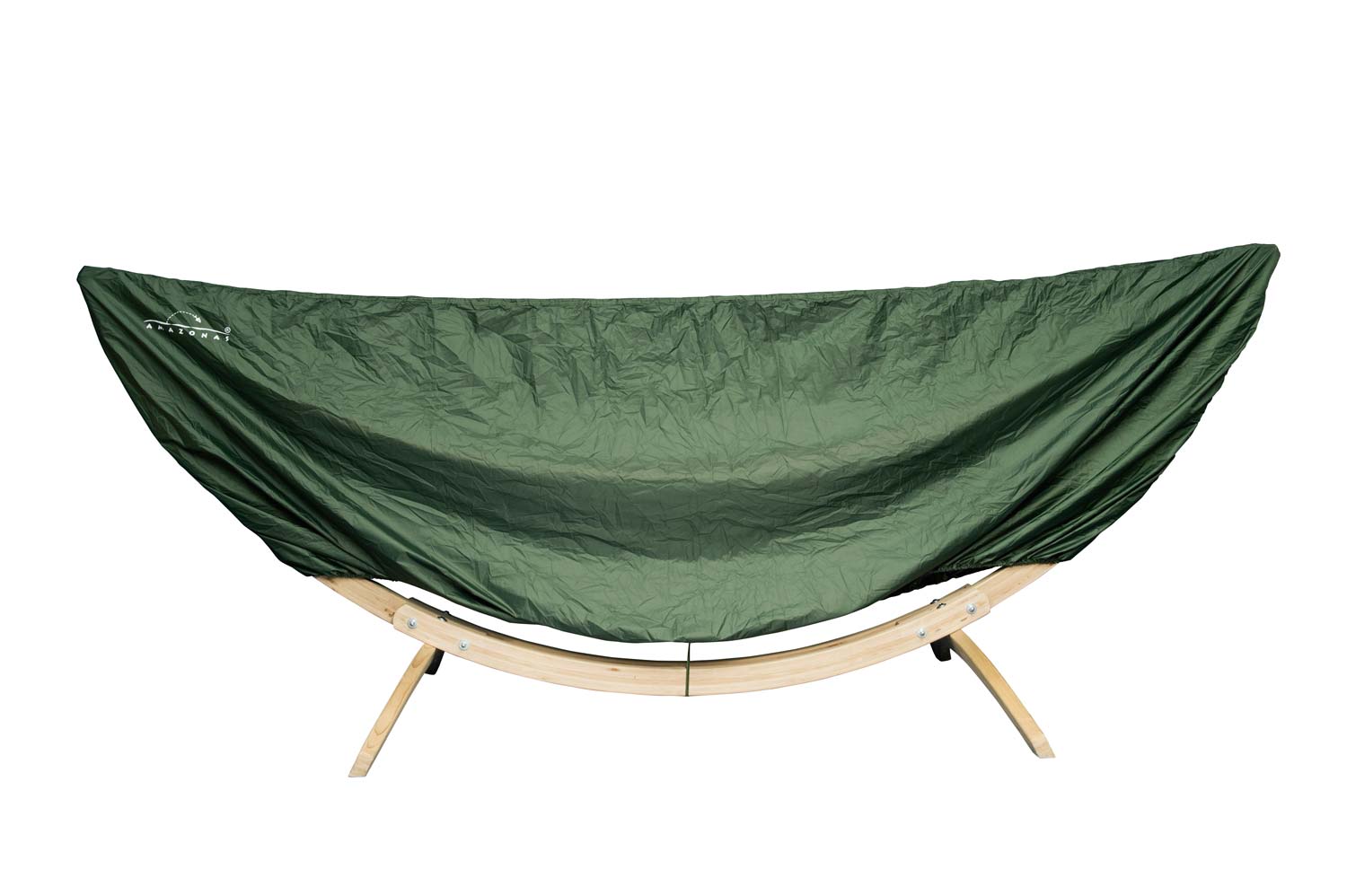 What do I do with my FSCTM certified wooden frame and hammock in the winter?
In winter, off to dry place with hammock and frame. Let the hammock dry well before rolling it up. This way you avoid mildew stains. Store the wood in a cool and dry place. Remove dust and dirt beforehand to prevent discoloration on the surface. Also ensure sufficient air circulation during storage. Wood lives :)