In times when there seems to be bad news in the newspapers every day, good news creates space for optimism again. Therefore, we would like to share some moving news from the children's village "Der kleine Nazareno" supported by AMAZONAS. Despite the Corona pandemic, which has hit the people in the poor areas of Brazil particularly hard, these stories provide reason for optimism.
A story like a fairy tale - a family torn apart finds its way back together again
With the support of "kleiner Nazareno" , Raniel's mother has broken free from her drug addiction and is reunited with her family (see picture above). It all looks like a good life is now ahead for the family. Raniel and his brothers are living with their mother again. Ray, Raniel's older brother has found an apprenticeship as a salesman. The younger brother is given financial support for football training, which may enable him to realise his dream of a football career. The mother can still work part-time as a cleaning lady in the premises of " kleiner Nazareno".
Diego (18) has his first day of work at the supermarket after 11 years with the "kleiner Nazareno"
11 years ago, when he was seven years old, Diego was taken in by the "kleiner Nazareno". He didn't live on the street, but in a house with a hole in the ceiling, together with his drug-addicted mother.
Today, Diego, who is now of age, works part-time in a supermarket where he has been given an apprenticeship. Due to the Corona pandemic, he cannot attend school at the moment. His salary as an apprentice is not enough to finance his livelihood, so he continues to be supported by the "kleiner Nazareno" and is always welcome there.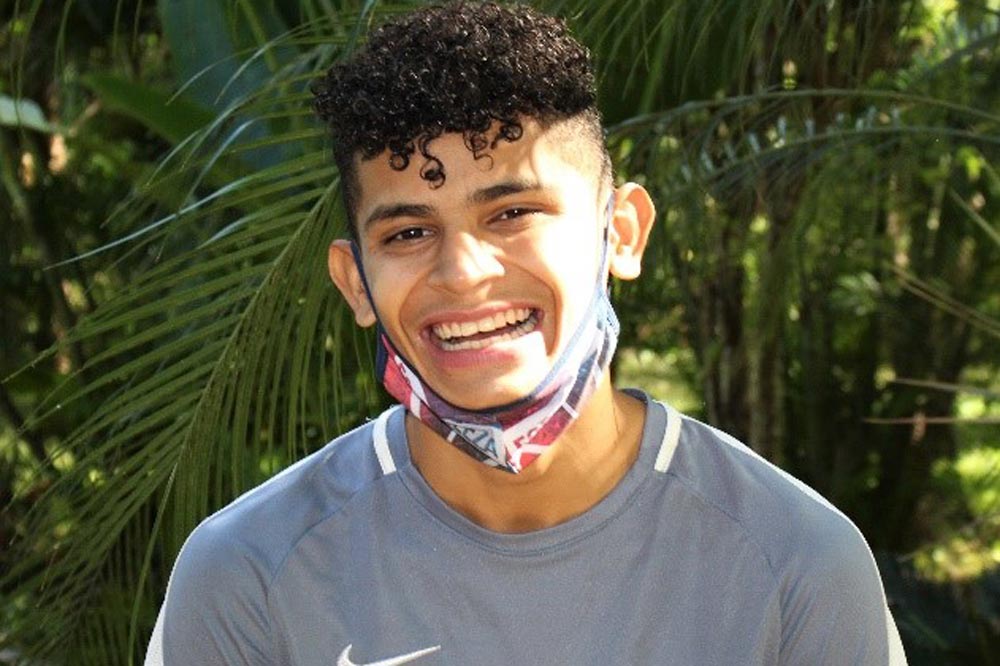 200 apprenticeships for young people thanks to Petrobrás project
Every two years, the oil company Petrobrás selects 80 projects from thousands of project applications, which they then finance for two years.
After many failed attempts to support the community of Vicente Pinzón with such a project, the project applications were examined for deficiencies and revised. With success: the new project application of the "kleiner Nazareno" came first out of 68 projects selected by the expert commission from 1,590 applications.


Within the framework of the project, Little Nazareno places 200 young people in companies and thus helps them find an apprenticeship. The "kleiner Nazareno" also provides theoretical instruction.
For this and for many other projects, various street workers and social workers are employed, financed by Petrobrás.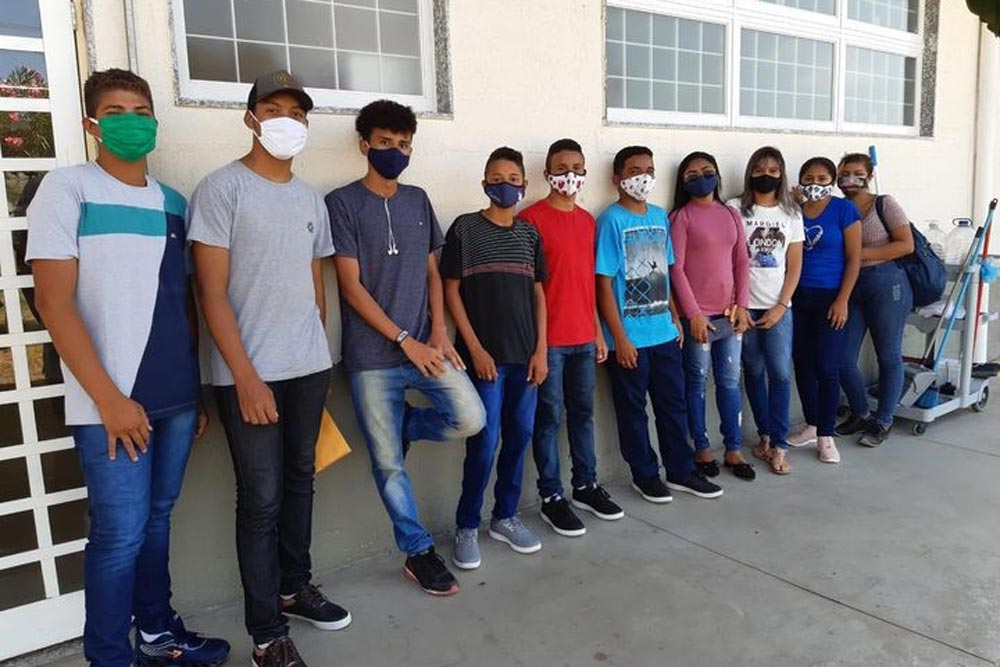 New sports centre to boost girls' self-confidence
As soon as the pandemic allows, it is planned to build a sports centre for young people from Maranguape and Tabatinga, two nearby towns.
For this purpose, the area of the already existing football field has been tripled. The young people are taught sports four times a week, half-day, with a focus on football and running. Girls from the poor districts of Tabatinga and Maranguape are particularly invited to participate. The main priority is to strengthen the girls' self-confidence through sport, so that they are better able to cope with the challenges in their families and in the slums. Sport also opens up new perspectives for the girls, in a protected space with plenty of room for development.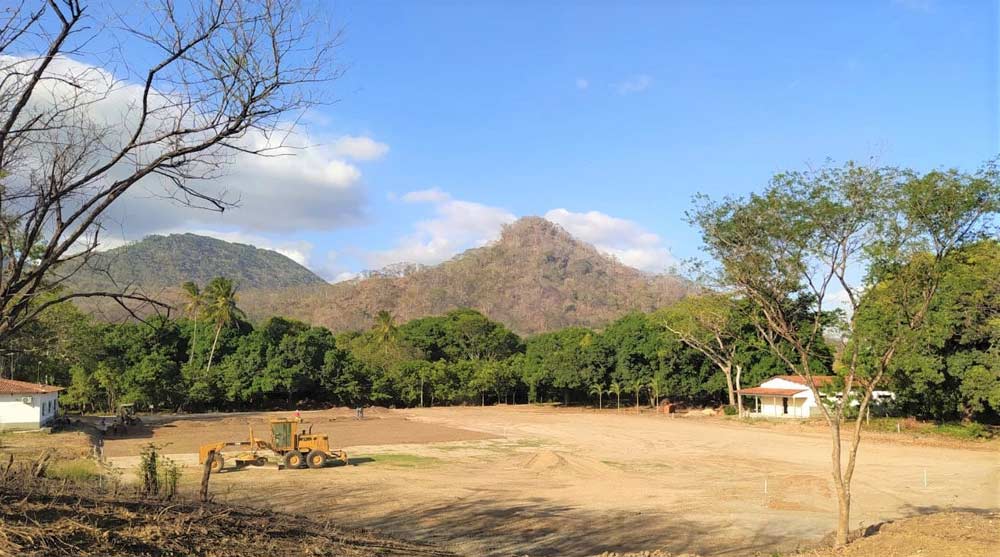 Carlos, Bernardo's adopted son, has found his family again after 27 years
Probably the most unbelievable story is that of Carlos, a boy whom Bernardo (founder and director of the "kleiner Nazareno") adopted 19 years ago. He has found his family again after 27 years. Since Carlos was taken in by Little Nazareno at the age of seven, the search for his family has been unsuccessful. But that was about to change. After years of unsuccessful searching, everything suddenly happened very quickly. An employee distributed posters and flyers with Carlos' picture, then and now, and the names of his family that were known.
After two weeks, Carlos' supposed brother came forward and told a heartbreaking story about the death of his mother, who, on her deathbed, was still saying that she regretted never having found her son (Carlos) again. But the rest of the family would look forward to seeing him again.
The story is also published in an article, so Bernardo and Carlos also learn that everything is a lie. The shock is great. A second article is published reporting on the fraud. By chance, this article reached Carlos' uncle, who immediately called his sister and just shouted "We found your son! We found your son!"
For the full detailed story, go here.