You can enjoy the full hammock if you observe the following points:
Hammocks without a rod are allowed to sag deeply. The hanging loops of the hammocks are attached at about head height and about 3 m apart.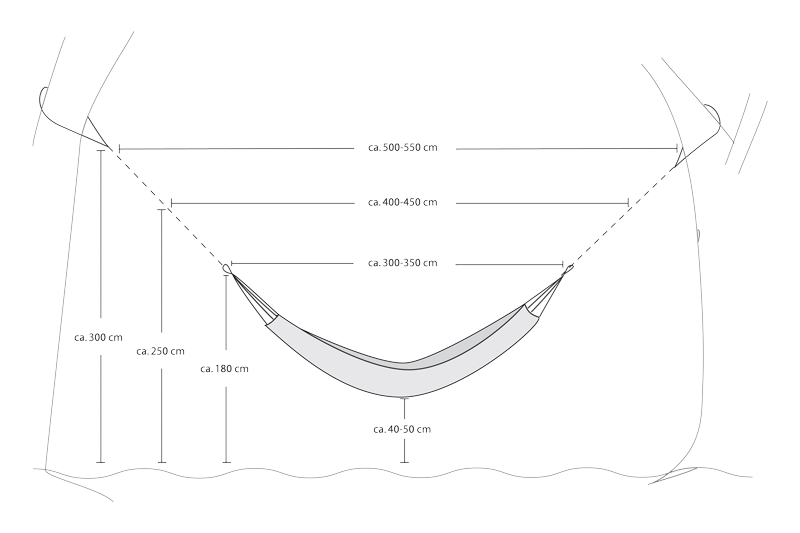 There are various ways of fastening: ropes (tree / beam) or hooks (wall or ceiling for hanging chairs). If trees or walls are further apart, the hammock can be extended with ropes or chains. The suspension point must then be set higher accordingly.
Please also note the recommended hanging size that is stated on the product packaging of your hammock or on the product page in the shop. This can vary depending on the hammock model.
We also have the right frame for every hammock. You can see here which hammock fits which frame.