Not everyone has a suitable stable ceiling or a large tree in the garden to hang up a hanging chair. That's why we have a whole range of frames for hanging chairs.
We have frames made of wood and metal, both have their advantages:
Advantages of wooden frame for hanging chairs
The optics! We love the handcrafted, stylishly curved wooden arches and the natural wood look!
With the corrosion-protected chain suspension, some of these frames can be flexibly adjusted for different hanging chair sizes
The FSCTM-certified wood (see FSCTM) symbols directly on the product websites), the production in Europe and short transport routes to Germany guarantee sustainable production.
Our wooden frames are made weatherproof with a special impregnation and can be left outside. Compared to the metal frames, they are more weather-resistant because they cannot rust.
Advantages of metal frame for hanging chairs
The price! Metal is cheaper to manufacture than sustainably grown wood
The gray "RockStone" powder coating is weatherproof and less sensitive to scratches than conventional metal frames
Flexible adjustability for different hanging chair sizes
Modern design
Very easy to assemble and dismantle
Which frame for which AMAZONAS hanging chair?
You can see in the following overview which frame goes with which hanging chair.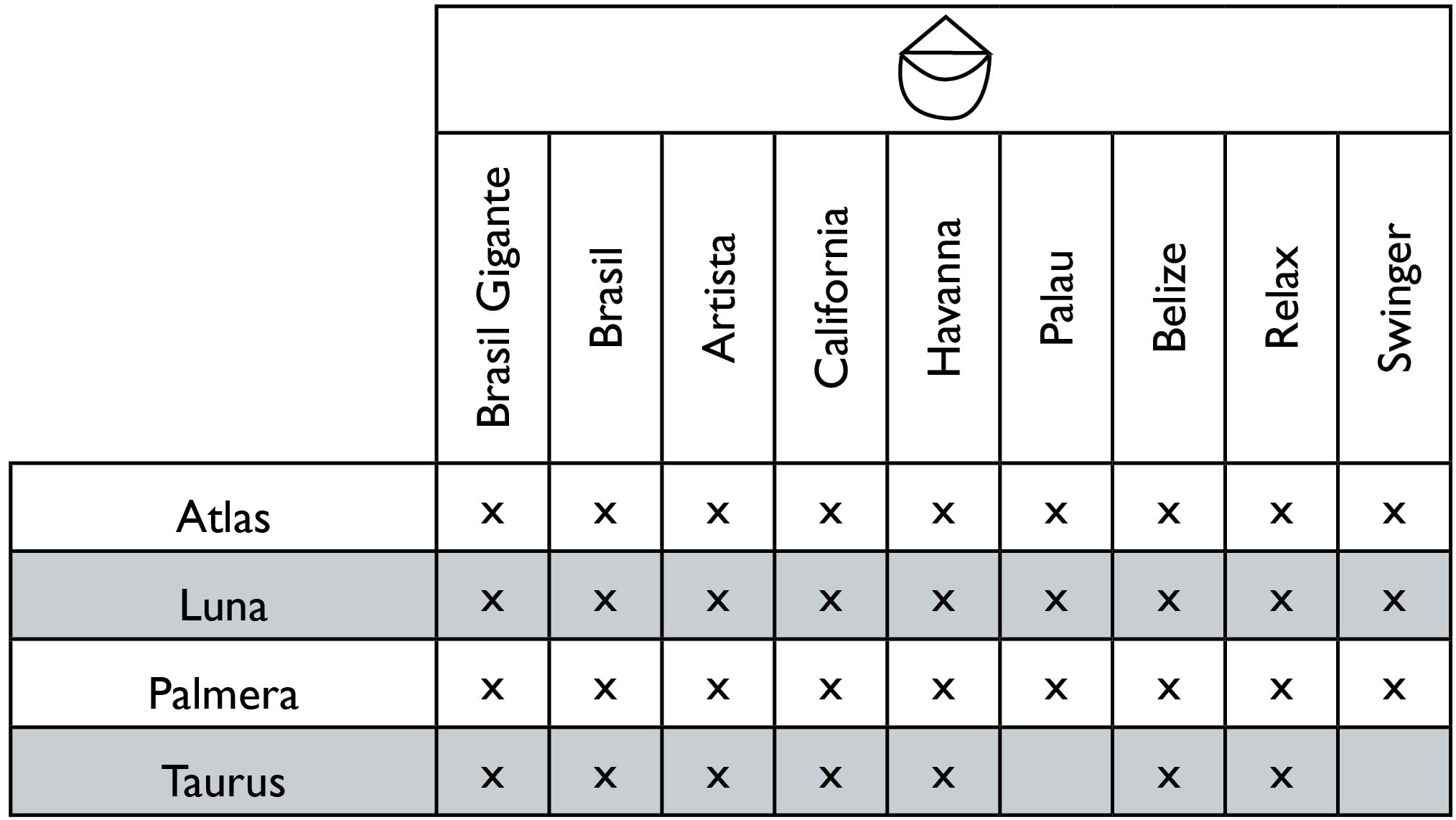 Hanging chairs that do not come directly from us can also be combined with our frames. It is best to choose the Atlas, Luna or Palmera frame, because these fit most hanging chairs.
Automated rack finder for hanging chairs
To make it easy for you, we have designed a frame advisor for you. With just a few questions, he has the right hanging chair frame ready for you.
Of course, we also have suitable fastening accessories (ropes, hooks, etc.) for you.
Very little space - tip
Do you have very little space to hang up your hanging chair? Then we recommend our space-saving Palmera frame. It attaches to a wall with an included screw and when you're not in use it can be folded very close to the wall and doesn't take up any space. More information about the hanging height of hanging chair.