The covers of AMAZONAS outdoor furniture are made of agora fabric - one of the highest quality fabrics for indoor and outdoor furniture. These fabrics are spinneret-dyed acrylic fabrics, which are extremely resistant and dirt-resistant. They let water simply roll off, similar to the lotus effect. The dyed-through fibers of the agora acrylic fabric achieve a particularly high resistance to light and weather with the help of the innovative color fixation, so that the fabric retains its shape and color for a long time.
The advantages of a synthetic fabric and the feel of natural fibers are thus optimally combined:
High longevity
Soft as cotton
Easy to clean
UV and light fastness 7 of 8
Weatherproof
Stain, mold and fungus resistant due to special coating
Resistant to salt and chlorine water
High abrasion resistance
Oil repellent
Environmentally friendly handmade in Europe

The fabric of these products is very easy to care for. Soiled areas can be cleaned quickly and easily by lightly brushing or vacuuming. The washing machine removes heavy soiling at 30 degrees with removable fabric covers.
More about agora fabric youtube Video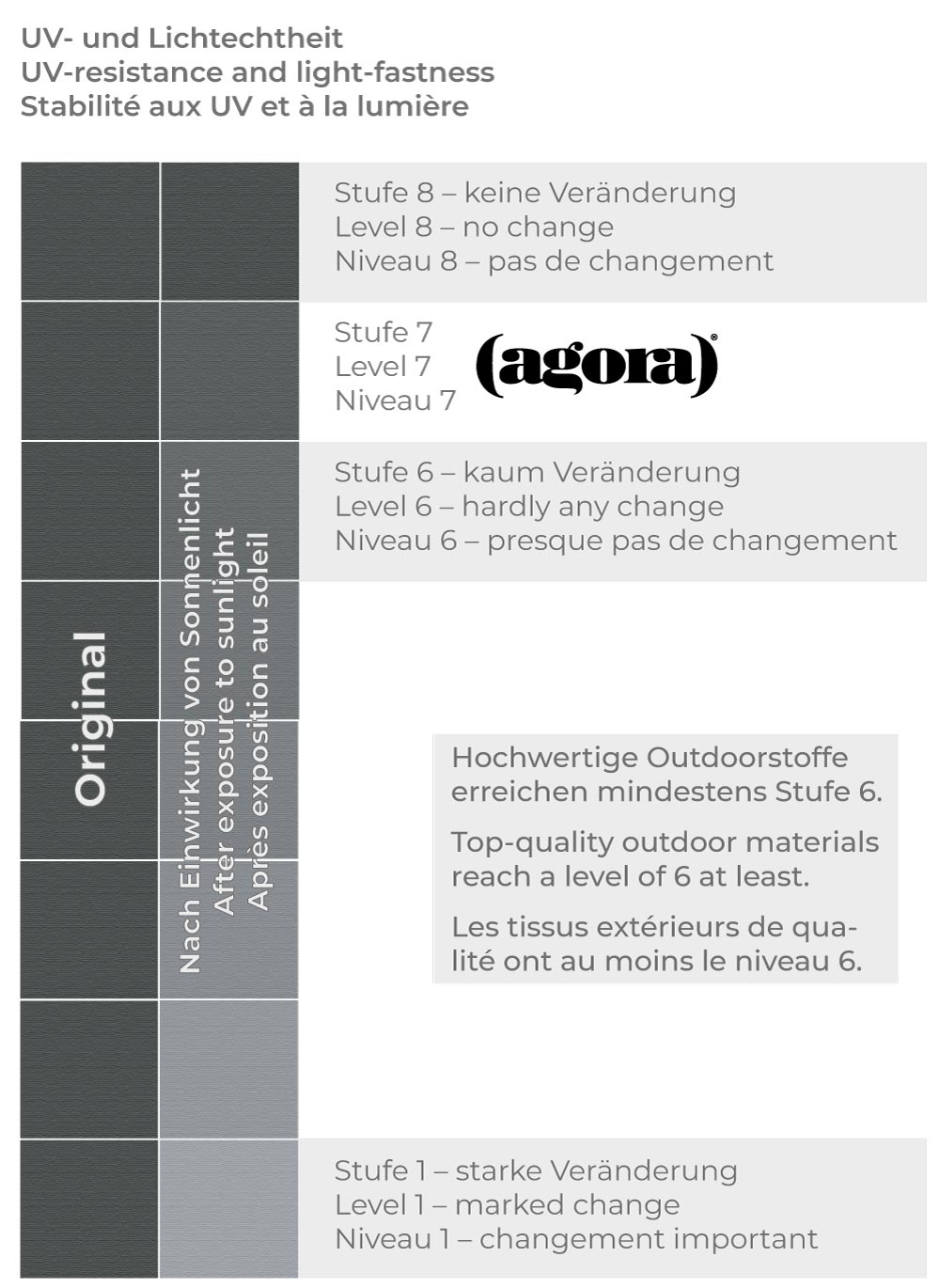 Under the cover of the product there is a water-repellent fast drying filling, which is additionally water-repellent fabric is coated. Water is not even absorbed and the pads are dry again very quickly. All raw materials used for this product come from Europe.