2007 Seek and you shall find - a reliable partner in Poland
For years we were looking for a suitable supplier for wooden furniture and for our wooden hammock frames. Attempts in Germany, Italy, Scandinavia and also in China failed to meet our requirements. Then we found the company BM in Poland, the first one that really convinced us with quality and reliability.
2008 Hanging chairs Globo and Globo Royal are optimized
The hanging chairs Globo and Globo Royal, originally from BM, are further developed together with AMAZONAS to what they are today - our classics!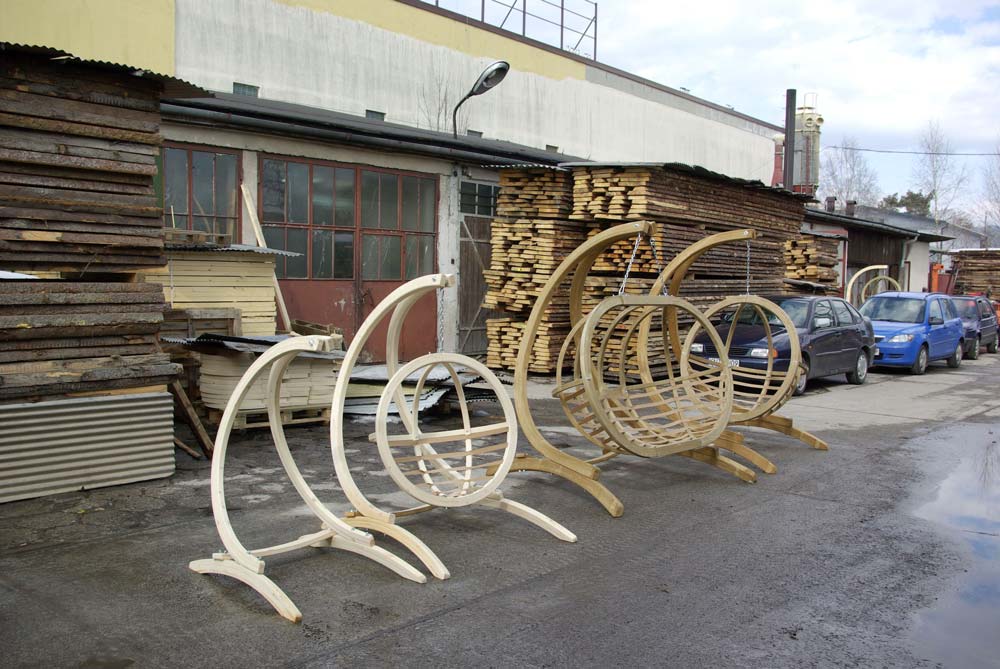 2014 FSCTM - Certification
Together, we are switching to FSCTM-certified wood: Polish state forests are particularly suitable for this, as they must be managed sustainably by law.
2015 Rebuild: Many small sheds become a real factory building
The small manufactory can no longer meet our needs. So far, the production is divided among different sheds. Despite the greatest commitment, these capacities are no longer sufficient. The old owners and founders step down. Krzysztof, the son who at that time is still studying wood economy, takes over. Together with a purchase guarantee and the financing by AMAZONAS a real factory hall is built. A big risk for AMAZONAS and also for Krzystzof - but it was worth it!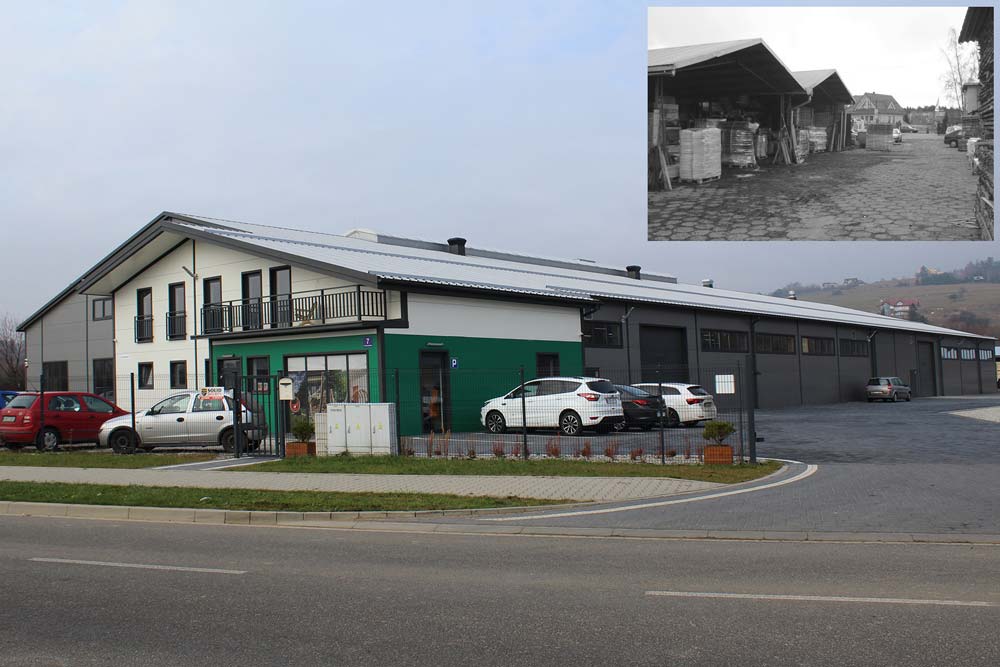 2016 The family business grows - the starting signal for the processing of the AGORA fabric
Kasia, Krzysztof's sister is setting up her own sewing shop. This is the starting point that we no longer use simple cotton fabrics, but can now work with AGORA: One of the highest quality outdoor fabrics you can get in Europe (Spain) (especially lightfast, durable, insensitive to moisture).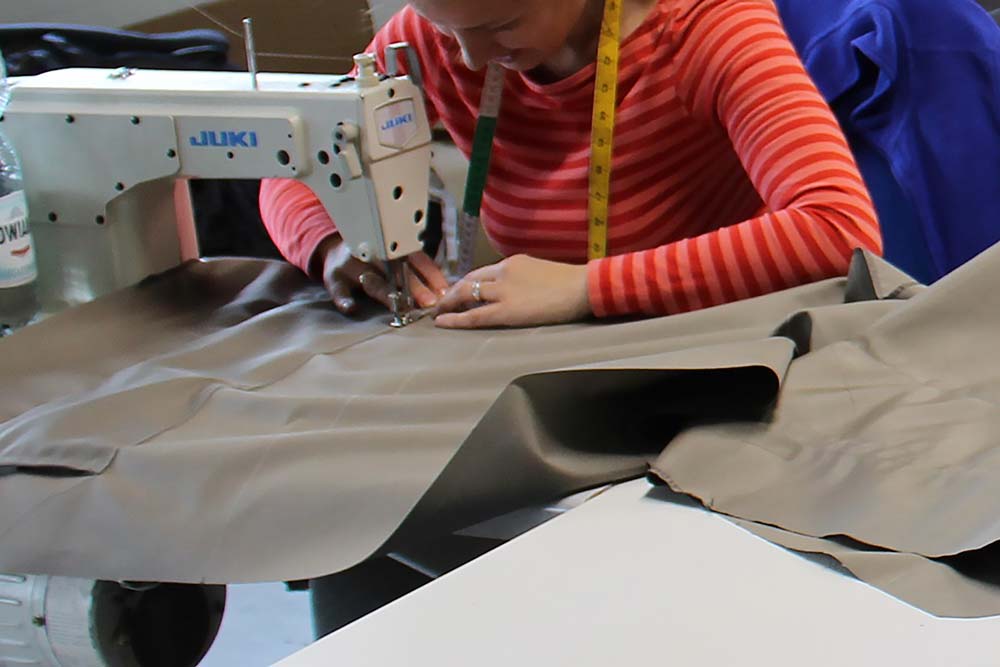 2017 Production ist becoming more and more automated
More and more precision machines are arriving, including CNC production machines. Adam, the father of Krzysztof takes care of them. Bogdan the brother takes over the production planning and purchasing, so now the whole family is involved.
2018 A sustainable production cycle system is created
The central extraction system is coming: All wood dust generated during sawing and planing is extracted, filtered and pneumatically transported to a large storage tank. This not only ensures healthy and dust-free air for the employees, but also allows this "waste" to be recycled and reused: Because the dust is pressed, processed into briquettes, and these are reused to fire the wood drying plant. A true closed-loop system!

2019 Production becomes even more sustainable - we use the power of nature
Power generation is now also becoming sustainable: The roof of the hall is being completely equipped with solar panels.
2020 Continuous further development
We continue to meet several times a year to be creative and to realize new ideas (even if the Corona has made this very difficult). So we can proudly look at a considerable number of self-developed and patented products - and so it shall continue!