Hammocks - they look beautiful and inviting, and if they could speak they would say: "Go, go, jump in and relax". Even the sight of a hammock can be relaxing. Lying in a hammock is not only pleasant, but also promotes your health.
1) Lying in a hammock prevents tension
With the right lying technique a curved back can be prevented. The back is relieved and the entire body relaxes.
2) You fall asleep faster in a hammock than in a bed
Lying in a hammock has been proven to promote better sleep. Swiss brain researchers found that the gentle rocking movements in a (classic) hammock led to faster falling asleep than in a simple bed. This is also confirmed by Florian Hölterhoff from Allgäu, who was initially very skeptical about sleeping in a hammock, but now sleeps in a hammock.
3) Hammocks as part of therapies for the elderly, disabled and kids
Through targeted turning and rocking, balance and movement disorders are treated. The gentle cradle movement of the hammock is similar to the womb and has a calming effect.
Children who suffer from hyperactivity and lack of concentration often relax and calm down more easily in a hammock. Excess energy is dissipated, cramps are released and new ways to control the body are sought. Motor skills can be improved and will no longer block other physical processes in the future. Relaxed hanging out also promotes receptivity.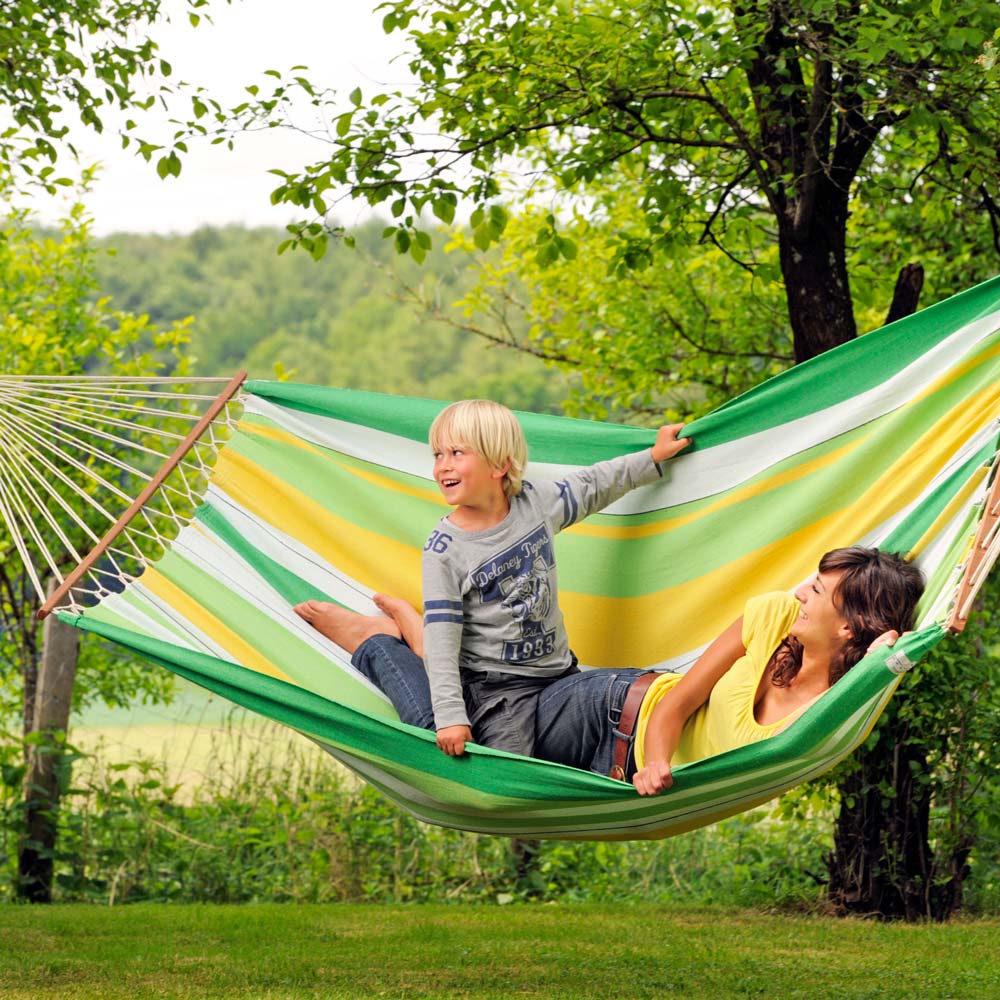 4) Hammocks relax (expectant) mothers
In birth houses, hammocks are often used for pregnant women to swing gently and comfortably. And later also hanging chairs for breastfeeding the baby.
In the hanging chair mother and child are perfectly supported and escape curious glances through the stretched fabric.

5) Special baby hammocks convey feeling like in the womb
And also after the pregnancy, special baby hammocks promote the health of the baby: Baby hammocks protect and support the still rounded back and with their soft borders they give the baby a feeling of security. The light rocking promotes the newborn's sense of balance and coordination and has an overall positive effect on behavior. The relaxed position of the baby hammock relieves the abdominal wall, the baby cannot overstretch and flatulence is released.